Are you looking for a reason to join our franchise?
Customers love Trainee Driving Academy Reviews


Competitive franchise rates


No contracts


Advertising included


Students available at all times


Vehicle Lease (Signed into Contract)


Flexible pupil booking approach. If you have preferences on pupils, locations and working times, we can accommodate this.


No additional pupil instruction charges. We think paying a pupil intro fee and a weekly franchise is unfair to you, the instructor.


Standards Check Training with an ORDIT Trainer, so you can get the A Grade on your next Standards Check!


Your very own Driving Instructor App to manage your diary and track your pupils' progress and payments with Total Drive


Support throughout your time with us


ORDIT Trainers. Learn from the best! All our ADI trainers are on the DVSA's Official Register of Driving Instructor Trainers.


Have you only passed your ADI and not to sure who you join or what the best thing for you is? Then give us a call today and we can help you choose the right franchise option for you.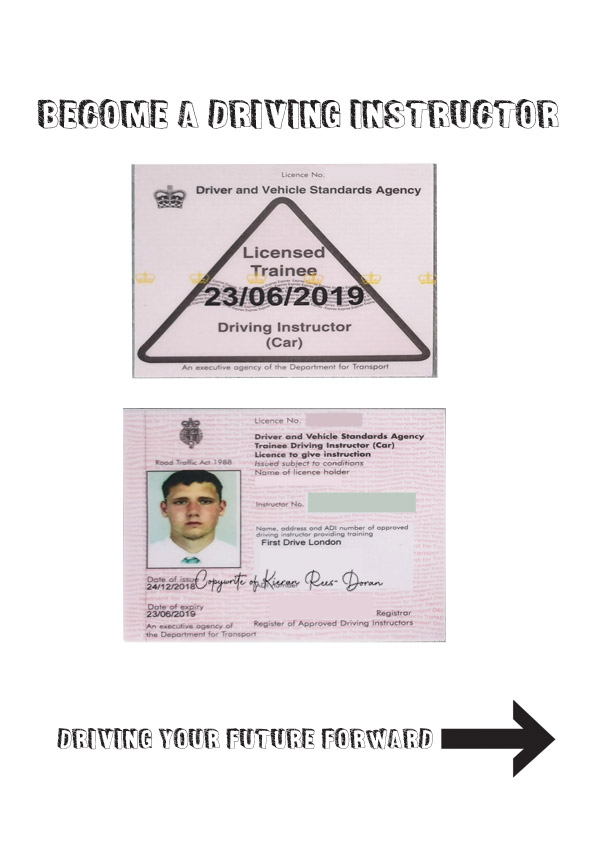 Trainee Licence Franchise PDI
Gain experience / earn money

Once you have passed your ADI part 2 test you have the option of working under the trainee licence scheme. (until you have the appropriate licence, you must not give driving lessons for reward).

The trainee licence lasts for 6 months and allows you to:

gain experience teaching real learners in preparation for your ADI part 3 test
get paid for your lessons
In order to apply for the trainee licence you must:

have undertaken 40 hours of ADI training from a qualified Instructor. These hours cannot be more than 6 months old and must be recorded and signed on the ADI 21T declaration form
have passed your ADI Part 1 test in the last 2 years
have passed your ADI Part 2 test


Once you have your trainee badge you have 2 further options regarding training before you take your Part 3 exam.

Extra training - you MUST undergo at least a further 20 hours of training which is signed off by your trainer on the ADI 21AT declaration form.

Supervision training - you are supervised by your trainer for 20% of all the lessons that you give. You must keep a record of all the lessons you give and the hours that your are supervised. These hours are logged on to the ADI 21S declaration form.

Please note: It is illegal set up your OWN driving school while under the trainee licence scheme, you MUST be sponsored by a driving school.

Our trainee licence package

Take the stress out of teaching

You will be working under the sponsorship of ONEWAY Driver Training. ONEWAY Instructor & Driver training was set up in 2007 Milan Mehta, co-writer of all DITA products.

Milan: "although I have historically only specialised in ADI training, the arrival of the new competence based ADI part 3 test has created a demand for PDIs to utilise the trainee licence scheme."

It is a 6 month contract with the opportunity to continue with DITA after passing ADI Part 3, and build a succesful driving school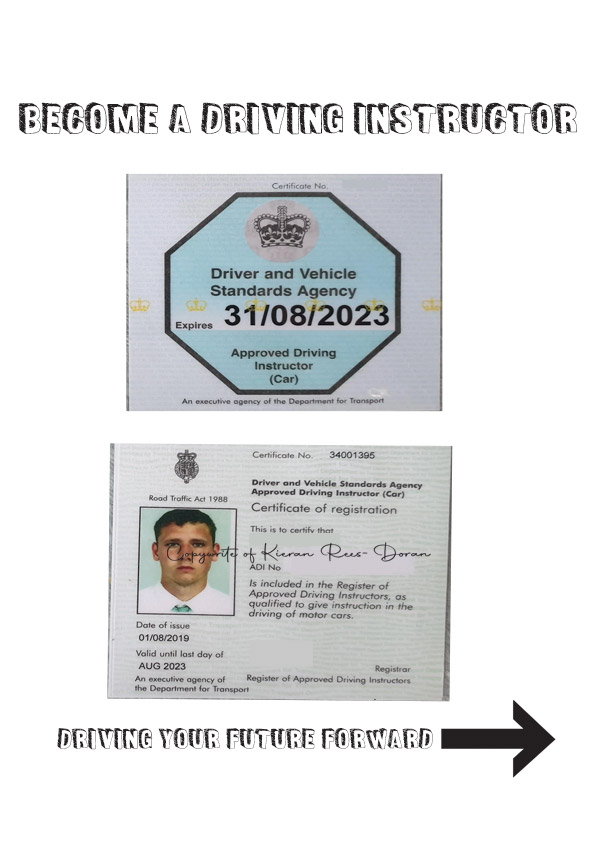 ADI Franchise
Working together to make your school a success
Perfect for the ADI who wants to build a successful Driving School, but would like the backing, advice and help of a company with experience across the entire Driving Instructor industry.
The DITA ADI Franchise is different because we're helping to build your Driving School - you're not simply paying a fee to use another company's logo.

It's also important to us that you succeed, so you can be assured that we will be doing everything we can to make your Driving School successful as soon as possible.

You will be dealing directly with the owners of DITA, not staff at a faceless corporation. Getting to know franchisees is the kind of hands on approach that has always been important to us throughout all aspects of the Driving Instructor industry.



There are no hiddens fees; no upfront payments or pupil charges, we like to keep things clear and easy to understand.

We make sure there's no Driving Instructor saturation in one area by limiting the number of Franchises we offer, this also means we have more time to spend supporting your Driving School.
Why Join Trainee Driving Academy?
Do you want a fantastic earning potential?

as a driving instructor you are able to earn £35,000 +, we are able to provide a vehicle and insurance with mot and tax and also servicing. we would change cars every 2-3 years. You can also use your own vehicle and we can logo you up to keep you looking professional. you can also earn rewards with TDA for every pass you recieve.

Do You Want Expert Knowledge?

we have many expercanced trainers that are always to help if you ever needed it. just give the office a call or contact your local mentor and we can get you on track with the advise and support that you need.




Want Help With Advertising?

We have regular advertising, this is done in different stages depending on the areas and local slots. We provide weekly/fortnightly/monthly within the areas that we have our instructors in.